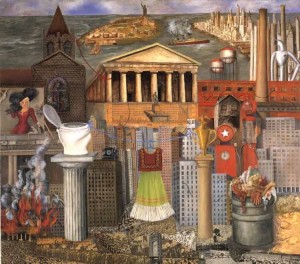 Click on the above picture for a commentary.
Fall  2011
Volume XII
(on-line first)*
Jorge Hernández-Díaz
AFTERMATH OF THE POLITICS OF RECOGNITION: COMMUNITY EXCLUSION AND ESSENTIALISM IN AN URBAN SETTING
José Maurício Saldanha-Álvarez
A CITY SHAPED BY CRIME? A REPRESENTATION OF SPACES AND URBAN PLANNING AND THE ENVIRONMENT OF THE CITY OF RIO DE JANEIRO AS A BATTLEGROUND AS SHOWN ON THE MOVIE ELITE SQUAD, BY JOS PADILHA

Judson L. Jeffries and Harlan Hahn
POLICE PERCEPTIONS OF LATINOS: INSIGHTS FROM FRONT-LINE OFFICERS IN  A MID-SIZE URBAN AREA


*Articles will be published  first on-line and later selected articles will be published in printed form.
**If using Mozilla Foxfire as a browser, it may be easier to download documents by pointing on the link for the article and right clicking on 'Save link as.'